---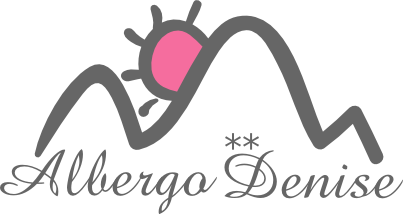 Hotel Denise, ktery se nachazi primo v centru Canazei, nabizi svym hostum pohodovou a vrelou atmosferu, ktera ucaruje kazdemu z navstevniku a umozni mu zde stravit nicim nerusenou dovolenou podle svych predstav.
Vyhodna pozice hotelu umoznuje hostum nakupy v nedalekych obchodech a vyuziti vsech dostupnych sluzeb, jako take moznost vyuziti vleku a turistickych stezek v tesne blizkosti.
Prijedte a presvecte se sami o priznive rodinne atmosfere naseho hotelu. Tesime se na Vasi navstevu.
Hotel se nachazi pouze 300 m od vleku, ktere Vas v zime vyvezou do moderniho lyzarskeho komplexu okruhu Dolomiti Superski a v lete k uzasnym turistickym stezkam, ktere spojuji vrcholky Pordoi a Sella.
Our Rooms
Vsechny pokoje jsou zarizeny typickym mistnim stylem a maji balkon,z ktereho je nadherny vyhled do okoli. Soucasti kazdeho pokoje je vlastni koupelna, fen, satelitni Tv, vnitrni telefon a trezor. Mame take nekolik "suite" s vlastni koupelnou a hydromasazni vanou.
---
Feeling & relax
Soucasti komplexu hotelu je: soukrome parkoviste, bar, wifi, restaurace s mistnimi i mezinarodnimi specialitami. Jednou tydne muzete ochutnat grilovane maso a mistni speciality, servirovane v mistnosti s krbem.
---
---
Image Gallery
Rooms, Restaurant, Landscape ...
---
Reduction for children in room with parents:
until 2 years 15,00 euro per day, from 2 to 5 years reduction 50%, from 6 to 12 years reduction 25%
Suplement double room as single room 10,00 euro per day ( if available)
Pets not allowed
Tourist tax is not included in the price and amount 0,70 cent per person per day. Free tax for children under 14 years.
---
Contact us
Streda Dolomites 183
38032 Canazei - Trento - Val di Fassa
E: info@albergodenise.com
P: +39.0462.601416

Privacy:
In respect of the article 13 of Legislative Decree no. 196/03 we inform that: br> The data collected for the sole purpose of providing the requested service. Such information could be communicated to staff responsible for this activity and only divulged within the scope of the service. Such information could be processed electronically in accordance with applicable laws. You may request, in accordance with Art. 7, at any time in the immediate suspension of your data.