---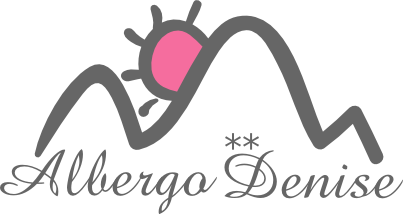 Hotel Denise, ktery se nachazi primo v centru Canazei, nabizi svym hostum pohodovou a vrelou atmosferu, ktera ucaruje kazdemu z navstevniku a umozni mu zde stravit nicim nerusenou dovolenou podle svych predstav.
Vyhodna pozice hotelu umoznuje hostum nakupy v nedalekych obchodech a vyuziti vsech dostupnych sluzeb, jako take moznost vyuziti vleku a turistickych stezek v tesne blizkosti.
Prijedte a presvecte se sami o priznive rodinne atmosfere naseho hotelu. Tesime se na Vasi navstevu.
Hotel se nachazi pouze 300 m od vleku, ktere Vas v zime vyvezou do moderniho lyzarskeho komplexu okruhu Dolomiti Superski a v lete k uzasnym turistickym stezkam, ktere spojuji vrcholky Pordoi a Sella.
Our Rooms
Vsechny pokoje jsou zarizeny typickym mistnim stylem a maji balkon,z ktereho je nadherny vyhled do okoli. Soucasti kazdeho pokoje je vlastni koupelna, fen, satelitni Tv, vnitrni telefon a trezor. Mame take nekolik "suite" s vlastni koupelnou a hydromasazni vanou.
---
Feeling & relax
Soucasti komplexu hotelu je: soukrome parkoviste, bar, wifi, restaurace s mistnimi i mezinarodnimi specialitami. Jednou tydne muzete ochutnat grilovane maso a mistni speciality, servirovane v mistnosti s krbem.
---
---
Image Gallery
Rooms, Restaurant, Landscape ...
---
Contact us
Streda Dolomites 183
38032 Canazei - Trento - Val di Fassa
E: [email protected]
P: +39.0462.601416

Privacy:
Warnings pursuant to European Regulation 2016/679. In accordance with the provisions of the European Regulation 2016/679, this communication and any attached file are confidential and intended for the exclusive use of the recipient.
If you have received this message by mistake, please notify the sender and destroy what was received.
The sender, taking into account the means used, assumes no responsibility for the secrecy and confidentiality of the information contained in this communication via e-mail.